MBBS Admission in Kyrgyzstan ,
Low Cost Fees for Indian Students
MBBS in Kyrgyzstan will be the best option for the students who are wondering to study MBBS at low cost. The Medical Universities at Kyrgyzstan offering MBBS degree are recognized the by World Health Organization and also by the Medical Council of India. In the recent times, Kyrgyzstan is one of the leading destinations for studying MBBS not only for Indian students but also for international students.
MBBS In Kyrgyzstan – MBBS Abroad with Doctor Abroad
The name of the country of Kyrgyzstan is derived from the word "kyrgyz" which means forty in Turkic – from a story of how 40 tribes united to fight against the Uyghurs. Thus, Kyrgyzstan quite literally stands for the land of 40 tribes. Kyrgyzstan is known as the "Switzerland of Central Asia" for its beautiful scenery; The Tian Shan mountain range covers 80% of the country meaning Kyrgyzstan has extreme climatic conditions with temperatures dropping below zero degrees Celsius in winter and topping at around 40 degrees Celsius in the summer.
We, at Doctor Abroad offer the best options to study MBBS in Kyrgyzstan, call/WhatsApp on -8121314455
Why MBBS in Kyrgyzstan?
Students do not have to appear for or clear any separate entrance examination for admission in for studying MBBS in Kyrgyzstan's top medical universities of Kyrgyzstan.
Students wishing to study MBBS in Kyrgyzstan need not worry about complex admission processes. The admission process is straightforward and students only need to follow the instructions specified by the university they have applied for, given they are eligible to apply.
World-Class Education – Medical Colleges of Universities of Kyrgyzstan have qualified professors & best doctors as their teaching staff who have experience in the field of medicine & practical training. The medium of instruction is in English which is preferred by students from India.
Affordability – The fees for studying MBBS in a top medical college of Kyrgyzstan is very affordable and lower than what is charged by medical universities in bigger countries. The living costs (hostel & mess fees) are also on the lower side, even if students opt to stay in a rented apartment the rent is pretty low and reasonable. The fees can also be paid conveniently in installments.
Modern Facilities – Medical universities in Kyrgyzstan have the best equipment and infrastructure for teaching. Students are taught the most advanced medical technologies and practices. The living facilities are top class & hygienic, libraries and laboratories are well stocked with all the material students require
Future Opportunities – After completing their MBBS in Kyrgyzstan, students are eligible for training or working in any country in the world including India & USA. Students must obtain their practice license after clearing the annual screening test of the respective country.
Eligibility for MBBS in Kyrgyzstan:
Students have to be at least 17 years old by 31st December of the year of enrolment into university.
Students must clear their 12th standard or equivalent exam with at least 50% marks in Physics, Chemistry & Biology & 40% marks for reserved categories (SCs/STs/OBCs etc.)
The student must qualify from the National Entrance cum Eligibility Test (NEET).
No need to write any separate entrance test.
MBBS in Kyrgyzstan – Overview
Eligibility Criteria: 50% marks in Physics, Chemistry & Biology in 12th standard or equivalent exam. 40% marks for reserved categories (SCs, STs, OBC etc.)
Student must be at least 17 years or older on 31st December of the year of admission.
Course Duration: 5 Years or 6 years (depending on university) including 1 year internship/practical training.
NEET Eligibility: Yes, Indian students need to qualify NEET exam to apply for a seat in universities out of India.
Course Medium of Instruction: English
Student Facilities: Hostels with air-conditioned 2, 3, 4 sharing rooms with mess. The option to stay in private rented houses/flats lies with students. The universities have gyms, indoor & outdoor sports facilities along with up to date library & laboratories.
Top Medical Colleges of Kyrgyzstan:
The Universities of Kyrgyzstan, especially medical universities are renowned for their education infrastructure providing high quality of education to its students. The top medical colleges of Kyrgyzstan are recognized by Medical Council of India (MCI)/National Medical Council (NMC). WHO, FAIMER and similar European regulatory bodies too. The following are the Top 5 and most preferred Medical Colleges for MBBS in Kyrgyzstan by Indian students:
Osh State University – Osh State University is a public university in Osh, Kyrgyzstan. The university has around 40,000 students, with 3,000 of them being international students from countries like India & Bangladesh among others. It is one of the largest universities in Kyrgyzstan. Instruction is offered in English and Russian. Osh State University is approved by MCI, WHO and features in the Avicenna Directory, International Medical Education Directory of FAIMER, and World Directory of Medical Schools.
Jalalabad State University – Jalalabad State University was founded on April 2, 1993 in the city of Jalal-Abad in Kyrgyzstan on the foundations of already functioning educational institutions. Around 10000 students study at Jalalabad State University and more than 650 teachers are employed including the best surgeons, professors & trainers. An estimated 1000 students are from the countries India, Iran, Israel, Kazakhstan, Nepal, Pakistan, Palestine, Syria, Turkey, Turkmenistan, the United States, and Uzbekistan. The medical faculty of Jalal-Abad State University is affiliated with the Ministry of Health and Science Education, Kyrgyz Republic with recognition from WHO & MCI.
Asian Medical Institute (ASM) – Also known as the Tentishev Asian Medical Institute was established in 2004. The Asian Medical Institute is accepted by World Health Organization Directory (W.H.O), Medical Council of India (MCI), Avicenna Directory and FAIMER along with medical councils of other countries. Students qualifying in their medical degree from Asian Medical Institute are eligible for screening test in any country of the world. The faculty is well-versed in English language and they hold a degree in Medicine while also having a M.D. or Ph.D. degree. Numerous doctors from Europe, UK & USA attend and deliver guest lectures on the many technological advances in the field of medicine to the students of ASM.
International School of Medicine (ISM) – International School of Medicine was established in the year 2003 and lies in the capital city of Bishkek. There are about 6500 students of multiple nationalities studying at ISM. ISM already has over 1,000 Indian students enrolled in the medical learning courses they offer. The International School of Medicine is approved by the MCI and all Indian students graduating from ISM will be eligible to sit for the screening test NEXT in India upon completion of their medical degree. ISM Bishkek, Kyrgyzstan is recognized by many of the leading international organizations of medical education like the World Health Organization (WHO), the Foundation for the Development of Medical Education and Science (FAIMER), the International Institute of Medical Education (IIME).
Kyrgyz State Medical Academy – Established in 1939, situated in Bishkek – the capital city of Kyrgyztan, Kyrgyz State Medical Academy (KSMA) is one of the oldest medical universities of Kyrgyzstan. The inaugural batch of KSMA consisted of only around 200 students. KSMA is considered as the most renowned among all the medical colleges of Kyrgyzstan. Kyrgyz State Medical Academy employs over 500 faculty members and is globally recognized by WHO, FAIMER, IMED as well as by MCI. Kyrgyz State Medical Academy has some of the most resourceful facilities including a huge library with 40,000 books, CDs and other digital media.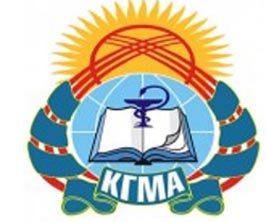 KYRGYZ STATE MEDICAL ACADEMY
JALALABAD STATE MEDICAL UNIVERSITY
ASIAN MEDICAL INSTITUTE, KANT
Most frequent questions and answers
Yes, MBBS in Kyrgyzstan will always be one of the top options for students from India wanting to study abroad because of its affordability.
Reach out to us at doctorabroad.co.in and we'll walk you through the process in the simplest way. You can also call/WhatsApp at -8121314455
Yes, students completing their medical degree from MCI recognized colleges in Kyrgyzstan are eligible to appear for India's screening test conducted by the National Board of Examinations for the MCI.
Top medical colleges use English as the medium of instruction.
The MBBS course duration from colleges in Kyrgyzstan is typically 6 years.
How do I apply for MBBS in Kyrgyzstan?
Universities in Kyrgyzstan
Want to know more details
Need help in selecting university
If you have any queries
Talk to Our Expert +91 8121314455 / 9246115535
ASK FOR ANY QUERIES AND ADVISE FROM OUR EXPERTS
Know more about Course, Accommodation  and University
FOR ANY KIND OF QUERY FEEL FREE TO CONTACT US ON ABOVE NUMBER